On December 16, 1945, two hundred fifty persons marched from the Triedstone Baptist Church to the Phyllis Wheatley Association, where the Greater Abyssinia Baptist Church was established. On the evening of December 26, 1945, a call was extended to Dr. John Rollin Plummer to become the pastor of this newly established body of Christians. The church prospered, both spiritually and financially, under the leadership of Dr. Plummer, working in concert with the first leaders of this congregation and a dedicated membership, the staggering sum of $47,000 was raised. On April 30, 1946, the Jewish Synagogue, located at 1161 East 105th Street, was purchased. November 9, 1947, the Greater Abyssinia members marched from the Phyllis Wheatley Association, on Cedar Avenue, to their new home. Peace and harmony prevailed and miraculous strides were achieved under the pastorate of Dr. John Rollin Plummer.
Everybody's
Church
Presenting
Everybody's
Christ
JOIN Dolly Parton's Imagination Library!!!
​
WHAT IS IT? Free books for children birth to five who are residents of these Cleveland zip codes:
44103, 44105, 44106, 44108, 44112, 44115, 44119, 44120, 44127 44128,
and/or these communities: Cleveland Heights, East Cleveland, Euclid, Shaker Heights, University Heights, Bedford, Garfield Heights, Maple Heights and Warrensville Heights.
There is no obligation.
Just complete the registration form, mail it in and in 8-10 weeks a book will arrive in the mail for your child. One book a month until age 5.
Absolutely FREE!!! (click picture to sign-up online.)
WEEKLY AGENDA
Sunday
9:00 A.M. — Sunday School
10:30 A.M. — Morning Worship

Monday
"Don't Forget To Pray"
Tuesday
6:30 P.M. — Praise Warriors
7:00 P.M. — Gospel Choir Rehearsal
ALL *Announcements for the Bulletin Are Due By Tuesday @ 3:00 PM
​
Wednesday
6:00 P.M. — Bible Study
7:00 P.M. — Prayer Service
​
Thursday
6:00 P.M. — Sanctuary Choir Rehearsal
7:00 P.M. — Evangelistic Choir Rehearsal
​
Friday
"Don't Forget To Pray"
​
Saturday
12:00 P.M. — Youth Choir Rehearsal
1:00 P.M. — Praise Dancers
1:00 P.M. — Caviness Steppers
3:00 P.M. — Male Chorus Rehearsal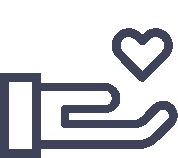 "Go ye therefore, and teach all nations, baptizing them in the name of the Father, and of the Son, and of the Holy Ghost:"